WHO ARE WE?
India is a country which contains hundreds of medical colleges and thousands of medical students graduating each year. A fair number of students actively involve themselves in research at a local or national or even international level. INFORMER, The Forum for Medical Students' Research, India is a step towards bringing those interested in research to a common platform.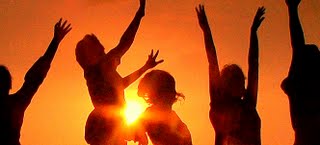 INFORMER is an all India medical students' body aimed at advocacy and promotion of research amongst undergraduate medical students and to encourage them to present their research work at a national level by means of the annual conference organized by the forum. It is an institution comprising of a group of medical students who attempt to keep the spirit of research alive among the student community.  

INFORMER was formed in 2009 in response to there being a lack of an advocate for undergraduate medical students in the country. Over the past 3 years, we have diversified base of activities which now include our annual flagship conference (Medicon), an online journal club,collaborative research projects, a research project mentoring forum, workshops which promote evidence-based medicine,medical quizzes, case presentation conferences etc.
Recent Updates